Search by useage
Living supplies
New Binding Fiber V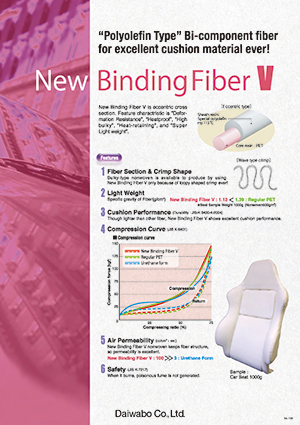 Material

Polyolefin and Polyester group
Usage

Cushioning material
Feature

Though lighter than other fiber, New Binding Fiber V shows excellent cushion performance.
Inquiries

Synthetic Fiber Sales Sect 1. +81-3-4332-5223
Handling company
MiracleRelease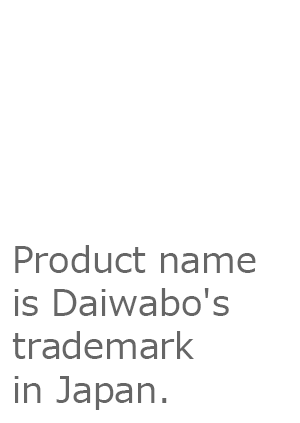 Material

Polyester / Cotton , Polyester 100%
Usage

"Coat,Underwear,Shirt,Bed clothing,Cover"
Feature

The sebum dirt release processed fabrics which are blended polyester. It has the washing durability.
Inquiries

International Development Sect. +81-3-4332-8228
Handling company
USR

Material

Viscose rayon
Usage

Spinning,Nonwoven
Feature

Viscose rayon containing sulfur.
Inquiries

Daiwabo Rayon +81-6-7635-3290
Handling company